The first running of the NC QSO Party was sponsored by RARS in 1970.  Since that time the contest has been run by the Alamance ARC and the Forsyth ARC, and in 2013 returned to the Raleigh ARS.
Meet the Contest Committee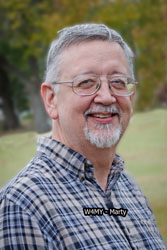 Marty Young, W4MY, NCQP Committee Chairman
I was first licensed as WN4OAR in 1976 as a teenager. Radio has always been very important to me. My parents thought I would outgrow it - HI. My first NC QSO Party entry was in 2004.  I work CW mostly, but enjoy SSB and digital on HF. Active in local radio club politics, Field Day, public service, QRP with the KnightLites, contesting and just having fun with ham radio. My other hobbies include camping and riding motorcycles with my lovely and gracious wife Kimberly. You can bet there's a radio in with that as well ! Yes, motorcycle-mobile, albeit VHF plus a Ten Tec Eagle HF rig in the teardrop camper.
Still working full time as a metrology technologist for a major pharmaceutical company. So taking on chairmanship of the NCQP presents a big challenge, but one for which I am privileged and honored to be a part. I believe in the strength of the top notch team we have assembled. Together, our goal is to bring the NC QSO Party into the top tier of all state QSO parties. One and all are welcome to participate and compete for an award. Mostly, however, it's all about having fun in this grand hobby of ours. See you in the pileups !
Marty, W4MY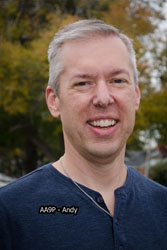 Andy Peterson, AA9P, "IT Guy"
Like Marty, I was first licensed in my teenage years, though for me that was in 1992 as N9NTI.  I have enjoyed doing local club work, public service, VHF packet radio and the like.  I was introduced to contesting at ARRL Field Day in Aurora IL, where the packet operation happened to share a camper with a world class phone Op on 20 meters.  He looked like he was having a TON of fun, and I was hooked too.
I still enjoy working Field Day every year with RARS, as well as dabbling in contests as time allows from my little-pistol station in Cary.  Sweepstakes remains one of my favorite events along with NAQP and NCQP.
My day job has me working with data and analytics, solving problems, and implementing processes to make business and technology run smoothly for fiber-based Internet providers. Who knew that contest organizers have some of the same challenges?
Andy, AA9P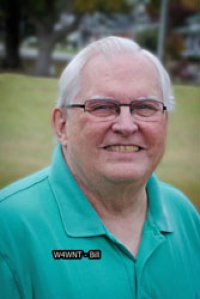 Bill Turner, W4WNT, Member at Large / West
First licensed in 1972 in New Jersey, my first ham activities were in CW, SSB and VHF packet.  Going from Novice to Advanced in 1984, most of my activity was phone operation.  My job moved the family to Charlotte in 1990, where I became active in the Mecklenburg ARS and later the Carolina DX Association.  Learning from the contesters in CDXA, I began to operate in the ARRL and CQ VHF contests, DX contests and the NC QSO Party.  In the HF area, I've added 5 Band DXCC to the wall decorations.
My HF activities have primarily been low power and wire antennas, recently adding digital modes PSK and JT9 to the mix.  When the MARS VE team decided to include all extra class members, I worked lots of CW contests and passed the 20 WPM CW exam (still needed at the time), and then got my current call W4WNT.  Other activities have included Field Day, public service events, and operating a couple of times as a member of the AA4ZZ VHF contest team on the mountain in Boone, NC.  At the other end of the state was an operation in the July, 2008 VHF contest as part of the N4BX team from rare gridsquare FM13 in Southport, NC.
In the NC QSO Party, I've operated mobile on the east coast of NC, as part of a club entry from Brunswick County, and from home in Union County.  As an At Large member of the committee, I hope to contribute to developing the NC QSO Party for the future.
Bill, W4WNT
Marc Sullivan, W4MPS, Log Analyst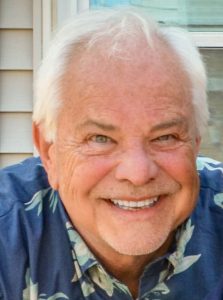 I've been continuously licensed since 1964, over 50 years and still loving our great hobby as much now as I did back then. Most of my air time is devoted to chasing DX, contesting and digital modes, although I have had fun in other areas such as satellite communications (VUCC) and Summits On The Air (SOTA). I especially enjoy operating portable, running QRP battery power with my KX3 and experimenting with all types of antennas in the field. For NCQP my XYL and I love combining an expedition to a needed county with a weekend getaway to an area we hadn't previously explored. I'll be analyzing your NCQP log submissions and will make every effort to insure that the results are posted accurately, in the shortest time possible. Working with Marty, W4MY and the rest of our NCQP team has been a great pleasure. We all look forward to continuing our efforts to make our state's QSO party one of the best.
73,
Marc, W4MPS
http://www.qrz.com/db/w4mps
http://www.youtube.com/w4mps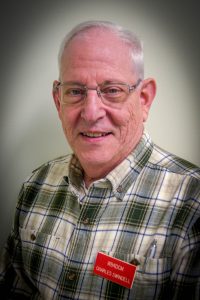 Charles Swindell, WB4DCM, At-Large Member, East
First licensed in 1958 as KN4TTA. Soon thereafter, I obtained my driver license and got interested in girls. Quite frankly, I should have stuck with ham radio.
After graduating from college, serving my time in the military, and working for a corporation in Martinsville, VA, Richmond, VA, and Columbia, SC, I wound up back in Raleigh. Got my second Novice ticket in 1973, WN4DCM. Upgraded to Advanced in 1974 and remained there until I upgraded to Extra after retirement in 2004. In 1976 got the bicentennial WAS and then did WAS again after retirement in all CW.
I have been a member of RARS for many years and served as editor of the newsletter from 1975 to 1977 and as secretary for a LONG time. I'm looking forward to being a part of the NCQP Committee.
Charles A. Swindell, WB4DCM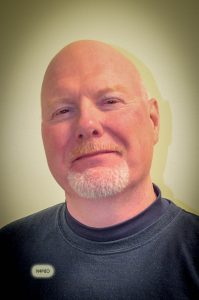 Dwayne Ayers, N4MIO, Awards Manager
First licensed in 1983 as KB4GDV. Soon after obtaining my novice license field day rolled around, the old timers of the Alamance ARC coerced myself and another new novice into operating the 40 meter CW station...Wow, what a trip! I have been in love with CW ever since.
Glad to be serving as Awards Mananger again for the NCQP.
My newest passion is motorcycle riding, in August of 2015 I bought my first bike. I have been enjoying the wind in my face and saving a ton of gas money!
73, Dwayne N4MIO
 Kenn Kubacki, NE4Y, Website Administrator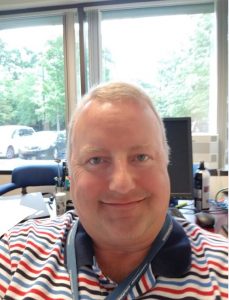 Licensed as KK4OSI in February of 2013, I am now NE4Y. I am in IT by trade but I love amateur radio. I am actively involved in Ham Public Service, SKYWARN, I am also an active  Volunteer Examiner (VE) for local testing groups. While I don't do a lot of HF work yet. I am planning for the future when I will have the time to put into it.
I am excited to be part of the NCQP committee and I look forward to keeping the website fresh and relevant. I have been participating in NCQP since I've been licensed and always on the road somewhere (I have activated Wautauga, Brunswick, and Surry Counties in the past).
I am always open to suggestions, comments, and constructive criticism on how to make things better at the NCQP website. Drop me a line lets talk about your ideas.
Take care and 73,
Kenn, NE4Y