Results 2014
Results 2014
Detailed results (PDF)  -  Winners Summary (PDF)
Band/Mode Stats   -   Soapbox (PDF)
2014 brought us another great competition in the North Carolina QSO Party. Generally good weather brought a touch of spring and lots of activity, which resulted in record breaking participation.  Total QSO's were up 29% year over year totaling 32,371, an increase of over 7,300 from 2013.  NCQP just keeps getting better and better.  In addition, all 100 of our counties were activated. Congratulations to all who participated for a job well done!  Here are the results.
Several new categories were added this year.  We are very grateful to our trophy sponsors who made that possible. These include:
Top Score- DX:     It was Deutschland Uber Alles, as they swept the top spots in this category.  First place goes to Andreas DL3GA with a score of 21,715 and 177 QSO's with Mario DL5ME in Second Place with a score of 12,318 and 78 QSO's.  Andreas logged 65 counties! This will be the first of our trophies to be shipped overseas.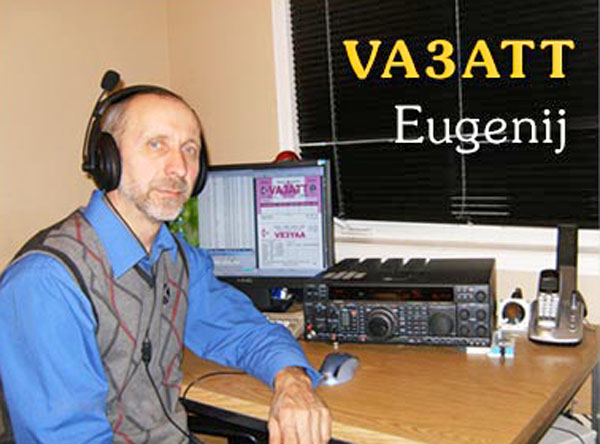 Top Score- Canada:   Canadian Op's have always been an active part of NCQP, and we decided that this year they should be recognized.  Well done Jack VA3ATT in Ontario with a 10,232 score and 76 QSO's who just edged out Rick VE9HF in New Brunswick.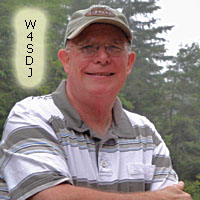 Top Score- Digital In State: We received many requests to include digital categories this year, which we did, although the results were underwhelming.  I'm sure next year will see great improvement as the word gets out.  First Place goes to Jim W4SDJ in Cherokee County with a score of 11,531 and 89 QSO's, topping Ron N4WYR in Currituck with 7,120/65.  Both logged 13 counties.
Top Score- Digital Out of State:  Activity was light, but it was Joe KA1PPV in Connecticut who takes the prize.  Thanks for being a pioneer in this category Joe.
EMCOMM Challenge Award:   Another new category which was designed to prompt our emergency services stations to get out and get on the air.  NCQP Committee member Dwayne N4MIO, an active ARES manager,  suggested this great idea.  ARES Area 10 really did a great job with a 165,282 combined score and 781 Q's.  Second goes to ARES Area 14 with 37,237 points and 379 Q's.  I'm sure this category will also grow in next year's event.
On to the perennial categories-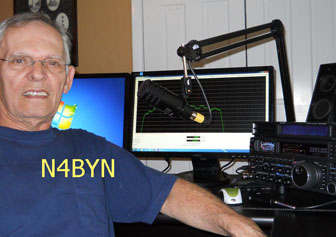 Most N.C. Counties- In State: We broke this into two categories this year to even the playing field.  Louis K4BYN in Wake County tops the list with 69 counties, just barely squeezing past Donnie KG4ZOD in Alamance County with 68.
Most N.C. Counties- Out of State: Jeff N8II in West Virginia topped everyone in the contest with a total of 88 counties worked.   That's a great effort Jeff!  Runner up is Dick N4ARO in Tennessee with 77 counties.  You'll see Jeff's name again below.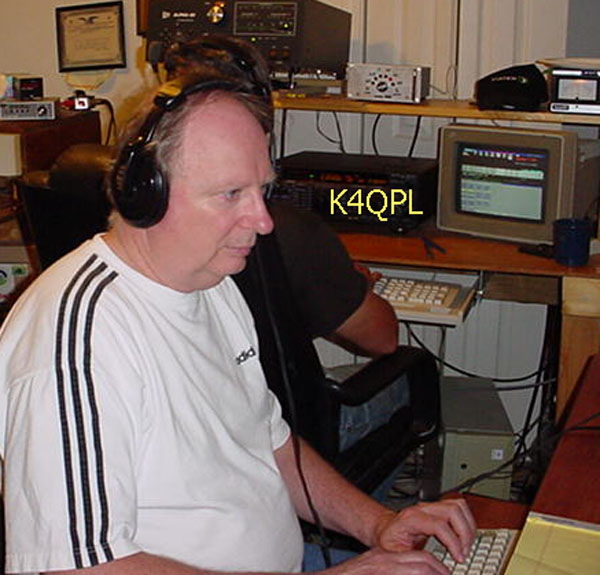 Single Op/In State/Mixed: Our favorite barrister Jim K4QPL takes the grand prize, operating from his beach house in Pender County.  Jim scored 119,416 with 458 QSO's.  Second Place finisher Dan N3ND had one more QSO at 459 but a few less counties and mults for a very respectable score of 114,032.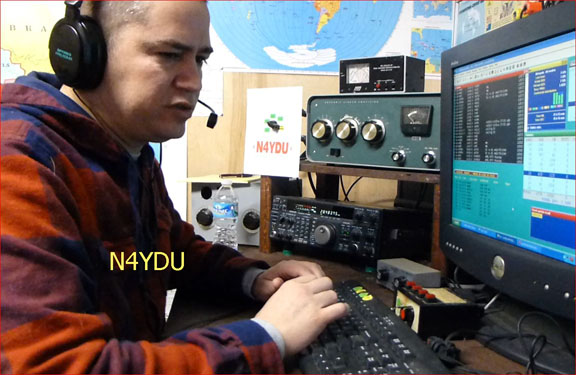 Single Op/in State/Phone: Nate N4YDU decided to try a different category this year. Whichever one he chooses, you can be sure he'll be near or at the top. Nate was the clear winner with a score of 134,652 and 622 QSO's from Franklin County.  Cameron AJ4TW in Guilford County did a great job finishing second with 83,000 points and 414 Q's.
Single Op/In State/ CW: Alan AA4FU in Wake County was determined to give the master a run for his money, and he did.  But it was Yoda, er… Jack W0UCE operating as N4C, who takes the trophy again this year.  Jack scored a whopping 139,140 with 445 QSO's.  Alan gave him a good run for his money with a score of 125,069 and 389 Q's.  CW forever!
Single Op/ In State/QRP: We love our QRP entrants, and look at these scores! Jim W4UX in Forsyth County will be admiring some nice hardware after logging 315 QSO's for a score of 86,724. Mark WG8Y was right behind in Rowan County with 244 Q's and a score of 53,433.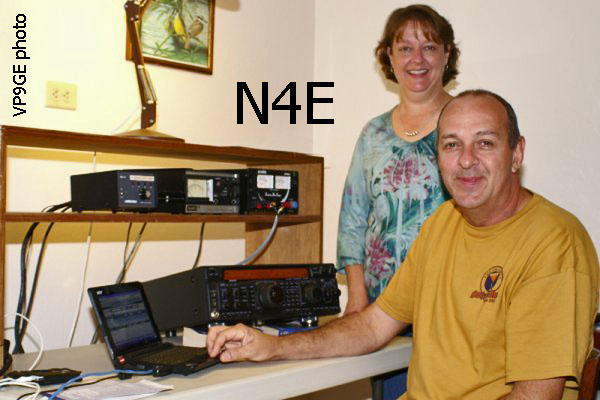 Mobile/In State/ Mixed: What can you say about our happy motoring troopers?  They always steal the show.  This year Kyle WA4PGM drove down from Virginia with his XYL Pam and operated as N4E.  Pam drove and Kyle pounded brass.  Can you believe it – 1,004 QSO's and activations of 26 counties gave him a score of 213,490.  The only other station to log more QSO's was our own NCQP flagship superstation W4DW.  Fabulous job Kyle and Pam!  Our other hearty road warrior was Jeff NY4N who motored through 22 counties racking up 831 QSO's for a score of 176,760.  Whew, talk about fanny fatigue.
Mobile/In State/Lone Ranger: This is another new category and everyone seemed to really like it.  It was designed to make the Single Op mobile station more competitive.  Of course, we stressed safety and urged our Lone Rangers to operate fixed mobile.  I'm sure none of our contestants operated in motion, texting their loved ones and combing their hair while steering with their knees.  Right guys?  NCQP veteran John AD8J takes the trophy.  John won last year as an Expedition station.  He hit 5 counties and scored 163,236 with 668 QSO's. Second goes to Ed K5EK who visited 4 counties racking up 102,707 points from 422 QSO's.
Expedition/ In State/Mixed: Mike N4GU hit the road for Wilson County and logged 327 QSO's scoring 76,630.  Howard W4PH was right behind.  Howard made it to 4 counties, logged 58 counties and 32 states, provinces and DX, but was a little short of John with 252 QSO's.  Excellent effort.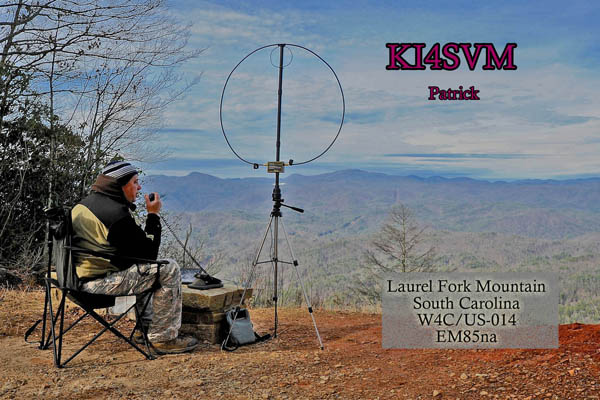 Expedition/In State/QRP: OK, this category is really only for hearty Ops with lots of patience.  Summits On The Air regular Patrick KI4SVM mountain-topped to 3 counties for a winning effort.  Operating QRP with marginal antennas, he logged 144 QSO's, 29 counties and 21 states, provinces and DX for a score of 14,800.  Way to go Patrick.  We'll be sending you a bottle of Advil with your trophy. Paul AD4IE also did a very commendable job from Mecklenburg County with a score of 4,841 and 50 Q's.
Club/ In State/Mixed:  Our club stations are constantly telling us what a great time they have in NCQP.  These stations provide a super opportunity for club members to operate in a thrilling contest environment, especially for those who might be a bit intimidated and/or shy about jumping into the fray.  For the second year in a row, the trophy goes to Cape Fear ARS K4MN in Cumberland County, with a score of 85,170 and 365 QSO's.  They just barely topped Alamance ARC who scored 84,332.  They had more Q's but Cape Fear made it on Mults.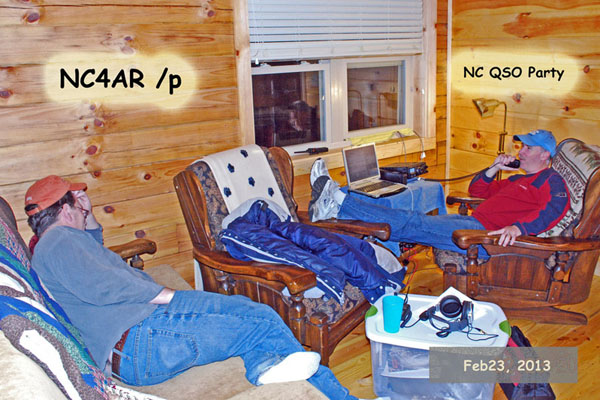 Club/ In State/Phone:  Kudos again also to repeat winner NC4AR, the Tri-County ARC who operated from Alleghany County with a score of 148,908 and 658 QSO's.  Second place with a great effort goes to the Cabarrus ARS who scored 97,428 with 446 Q's.  Well done by our clubs!
Single Op/Out of State/Mixed: Here's Jeff, N8II, again from West Virginia. In addition to topping our county count, Jeff will also proudly display this achievement on his trophy engraving.  347 QSO's gave him 77,300 Points logging a NCQP high 88 counties.  The second place certificate goes to Paul W8TM in Ohio with a score of 39,816 from 207 Q's and 74 counties.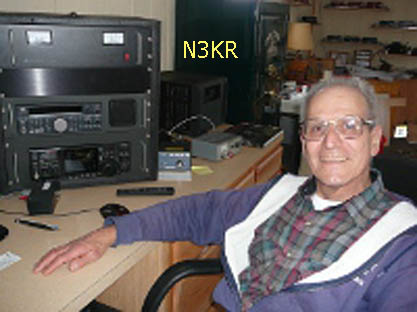 Single Op/Out of State/CW: Brass pounders accounted for 44% of total QSO's this year and are keeping the art alive and well.  Our winner is Paul N3KR in Pennsylvania with 28,416 points, topping Ed KN4Y in Florida with 23,075.      .._.    _...
Single Op/Out of State/Phone: For years, NCQP was considered a CW contest.  Well, as I mentioned above, that mode is still very well represented, but this year Phone topped the charts with 55% of total QSO's.  Our Out of State Phone Champ is Ken WB2P in New Jersey. Ken logged 118 QSO's for a score of 12,336.  David W9QL in Illinois was right behind with 99 QSO's and a score of 9,804.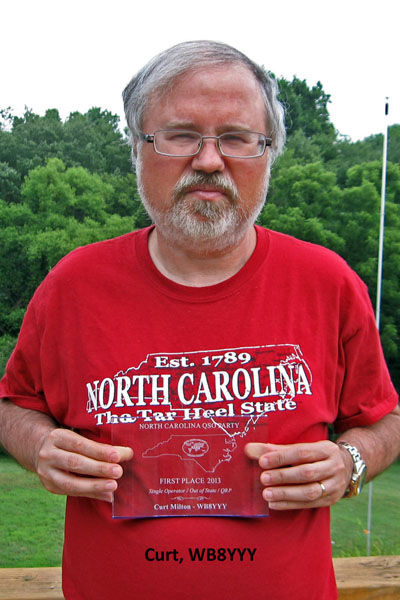 Single Op/Out of State/QRP: As we said above, we love our QRP contestants.  We even had a QRP entry from Poland SP6JOE.   Our winner for a second year running is Curt WB8YYY in Maryland.  100 QSO's and 50 counties for a score of 13,550.  #2 slot goes to Dan KE0G in Minnesota with 70 Q's, 44 counties and a score of 9,440.  Congratulations to those who care to send the very least!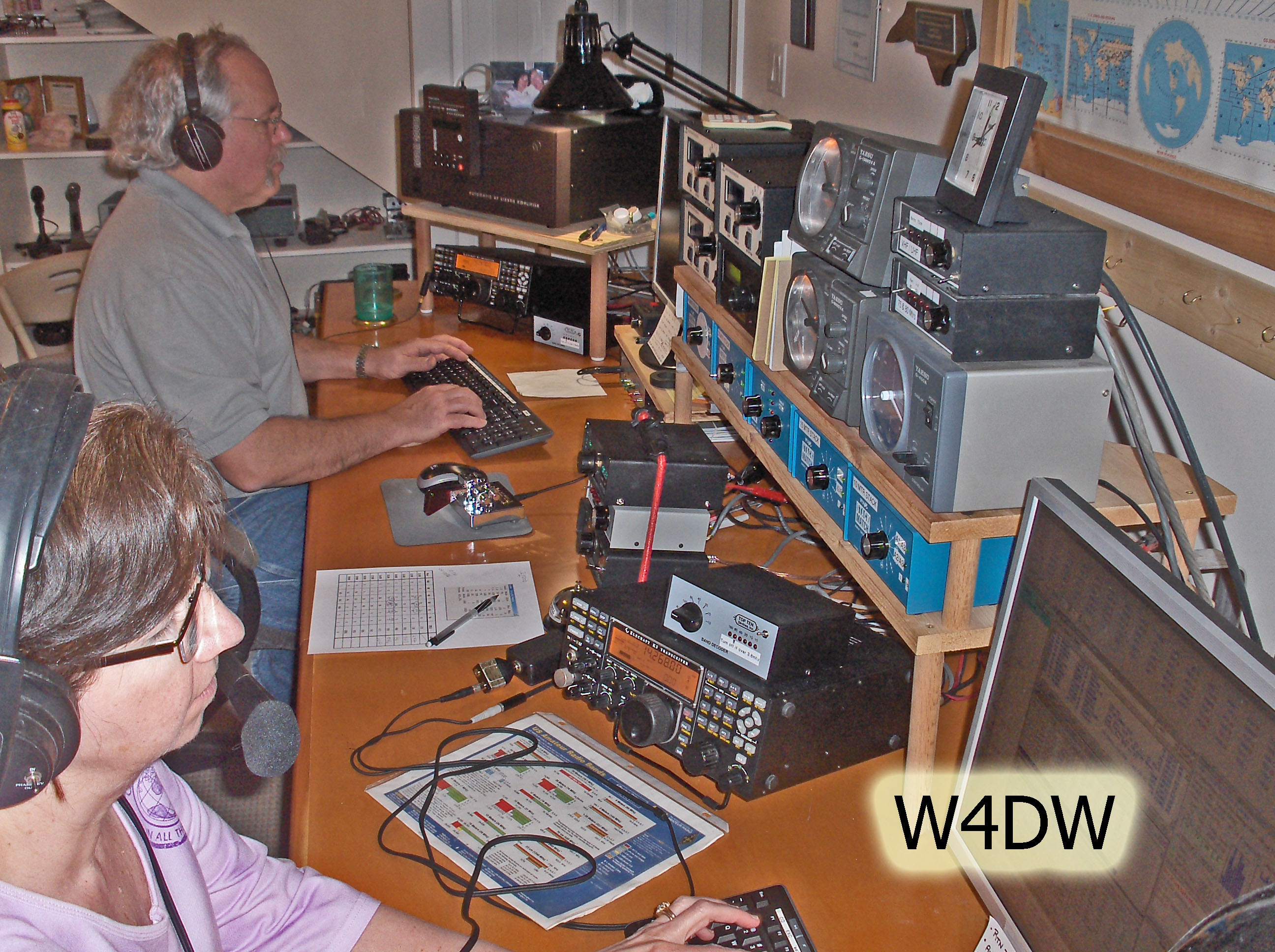 Our sincere thanks to our checklog contributors. These include, in part, the N1LN team operating W4DW, who handed out 1,163 Bonus point QSO's; the AA4XX team who operated mobile handing out valuable mults in 19 counties, and the ever popular Battleship North Carolina team at NI4BK who logged 457 Q's this year.  Personally, I had a blast operating from rare Transylvania County, using our new club callsign NC4QP.  Special thanks to NCQP Committee member Dwayne N4MIO who put W4DW Digital on the air, in addition to organizing the EMCOMM Challenge efforts.  We're grateful to everyone who made this year's North Carolina QSO Party so much fun and such an overwhelming success.  See y'all again next year.
         73,
Marc, W4MPS
Awards Manager